A few of my favorite things..
I am already anxiously awaiting my baby brother coming in, even though he won't land until almost 10 PM tonight. I figured I'd keep myself busy by posting a few random things I like and dislike.
I really love… Squirrels. Our office faces our front yard and I always watch the squirrels (and sometimes bunnies) playing in our front yard. I am just fascinated by the overwhelming cuteness that is squirrels.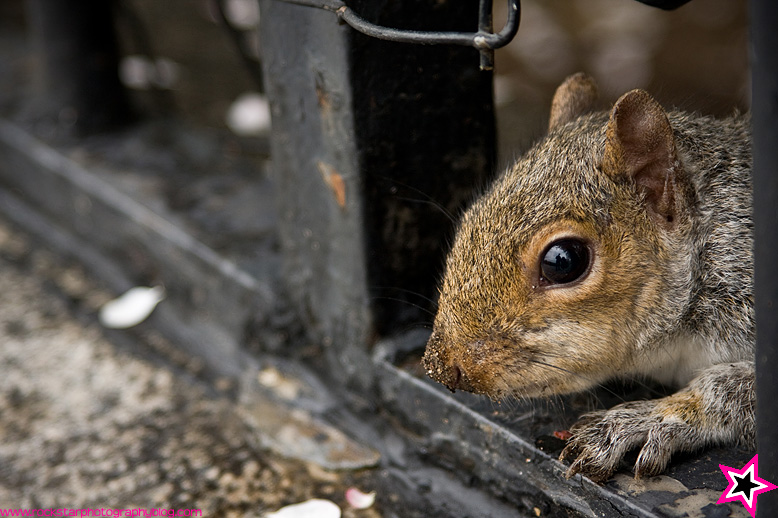 So cute!

I really love… Kernel Seasons. I know you're all like.. what? Kernel Seasons is this really tasty popcorn seasoning stuff. I am an absolute popcorn addict and I love it with this flavoring. Generally white cheddar, but they also have a variety of flavors like Parmesan Garlic, Ranch and.. Chocolate Marshmallow, which I have not seen locally but it's on their site. I might have to try that. You can take a look HERE!
I really, really, REALLY love… Pandora! If you are not hip to what Pandora is .. I suggest you immediately direct your browser (new window or tab, keep one here on the blog, of course) to http://www.pandora.com! It is completely free online personalized radio. You input the artists you love to hear, and then it plays those artists, and related artists. Generally it's pretty spot on for me. Occasionally it slips something I don't like in there, and I just give it a thumbs down and it goes away. I love you Pandora, you make me oh so happy.
On the flip side.. Here are a few things I just don't like.
I really dislike… Bananas. I have never been a fan of bananas, as long as I can remember. First, I just think they have a weird, rather unpleasant flavor. Second, their texture is just wrong. After you eat a banana, it coats your tongue with this weird, slimy-yet-mealy type feeling. Yuck! No bananas for me, thanks.
I really dislike… The Fashion Show. You know.. Bravo's attempt at replacing our beloved Project Runway, which got snatched away to Lifetime. Despite a glaring lack of Tim Gunn's presence, I gave The Fashion Show a chance. I have watched the first four episodes. But, I can't take it anymore. Watching the show causes me great pain. From everything I've heard, pretty much everybody agrees with my opinion. I'll be interested to see how Project Runway works on Lifetime! I miss Tim Gunn.
Agree with me on any of these points.. disagree with me? Leave me your opinion in the comments! I've got a great weekend coming up, chock full of family! It's going to be awesome. Hope you all have a great weekend as well!