2010 in Retrospective
It's here; the end of 2010. You can't help but look back over the year in retrospective once you've reached the end of it. I'd love to write you some poetic piece on the ups and downs of life. Or perhaps a post full of helpful business information. But, I can't. My brain seems neither poetic nor particularly helpful lately. But, I can still make lists! So, here you go:
– I still love my job; even if that sounds a bit cliché and repetitive. I feel incredibly happy to have gotten to know the wonderful clients I have worked with this year. I have continued to improve myself both as an artist and a business woman, and my goal is to continue that into 2011. I have specific visions floating around in my head, but with the change coming in our personal life, I am going to allow some flexibility to those visions.
– 2010 was a good year for us, personally. Brian graduated with his Masters degree; freeing our household from the world of education (for the time being). This was a big deal not only because, hey, it's awesome, but because Brian had been going to school and working full time since right about the time we began to date in 2004! I am incredibly proud of him for not only completing his degree, but excelling at both his 'regular' job, his schooling AND second shooting with me. He couldn't be more awesome!
– We were able to take the most amazing trip across France. It almost seems unreal at times. While seeing famous sites was awe inspiring and incredible; my favorite parts were the quieter ones. Seeing the back streets, meeting everyday French people, and just enjoying the view as we drove through the country side. It was something we will both always treasure, regardless of where life takes us in the future.
– I can't forget one of the biggest events of 2010; we got pregnant! Sometimes (often, as I look down at my now-enormous belly) I still go… HOLY CRAP, we're having a baby! I am pretty sure that feeling is going to continue, even for a few days after she's here. With only 24 days to go until our due date, things are becoming both more real and more surreal at the same time. When we first found out we were pregnant, it felt like January of 2011 was so far away. Now, it's only a few hours away. There aren't words adequate to describe how excited we are to take on this new journey in our life.
– Despite 2010 being an overall good year, there are things that stick out as horrible blips on the curve of goodness. But, that's pretty typical for life, isn't it? In January I lost my beloved Granny. Even if you know somebody has been ill for a long time, it doesn't make your heart hurt any less when they go. Only a few months later, in April, my Grandma passed away very unexpectedly. I still feel the shock when I think about it. In August Brian lost both his Granny and his uncle Terry as well. Here's to hoping that with 2010 taking more than its fair share of people we love; that 2011 will be happily free of anymore losses.
I hope that your 2010 was more good than bad. I hope your 2011 will be even better than your 2010, even if you had one of the greatest years of your life.
And, because I can't post without a photo, here's a collage of some of my flashback Friday photos!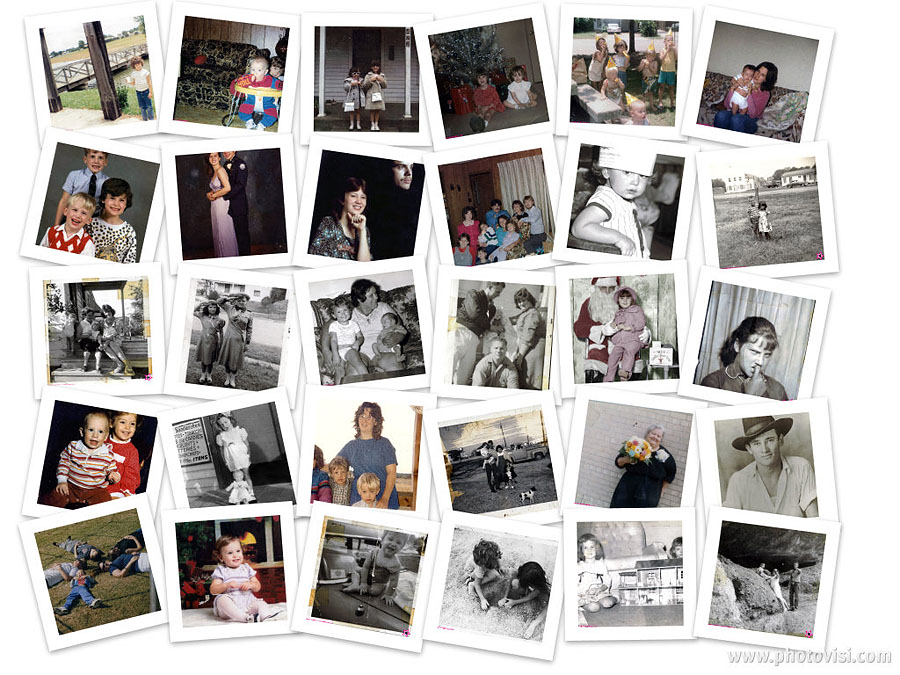 Because I am feeling incredibly lazy, I used http://www.photovisi.com to create this sweet, and super fast, collage.

Peace, love and happiness to you all!